It won't be a stretch to say that it has been the happiest year for pets, with their loved ones at home more than they ever were.
Why not take advantage of all this time with them and create some arty-crafty masterpieces that immortalize your children's bonds with your pets?
If you are still contemplating getting a pet, here are some tips to help you decide!
Scan and print an image of your pet's paws and your child's hands 
This is a less messy alternative to the old-school "make handprints on paper with paint." It's as simple as it sounds. The most challenging part of this process would probably be to get your child and your pet to stay still for the 5-10 seconds the scanner needs to complete the process, but it will be so WORTH IT! Here's a tutorial with the end result!
Who Posed Better?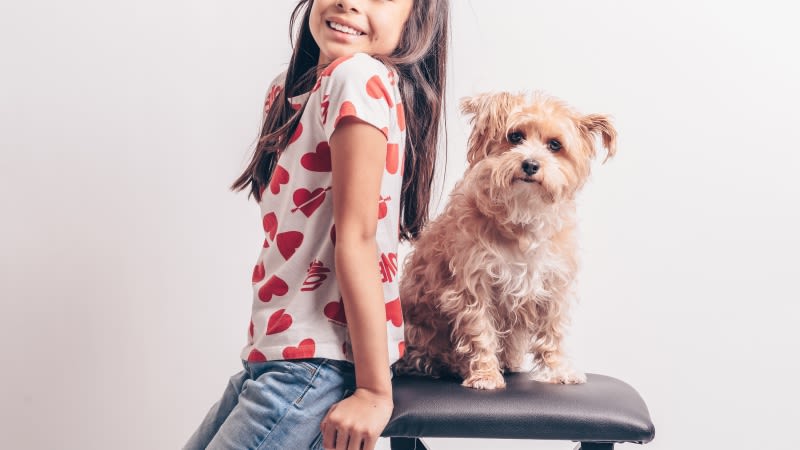 This pet photo challenge will be a hit if you have a pet who specializes in the dorkiest of expressions, weirdest of sleeping positions, and naughtiest of stares. Your child's challenge? Imitate the pet as best as they can, and of course, someone has to take photos to capture this 2020/21 version of twinning! These photos will be a delight to revisit years from now.
Customized Pet Puzzles
Many websites have started offering this product at quite a low cost. All one has to do is send a photo of their pet, and the company converts it into a physical puzzle. We bet your child will love putting a picture of your pet together, and maybe your pet might even try to help them!
Peanut Butter Painting Challenge
This is quite popular on Instagram and Tiktok and has led to some epic masterpieces. It is the messiest of all these ideas, though, but what's a little bit of PB&J splatter if it means watching your dog and child's inner artist flourish?
All one needs is a Ziploc packet, a canvas (or a thick sheet of paper that can fit into the Ziploc), paint, and the dog's favorite liquid treat, such as peanut butter. Splatter various paint colors on different parts of the sheet. Put the paper/canvas in the Ziploc, slather the treat all over the Ziploc, and let your child and pet do their magic! Once the pet starts licking the Ziploc all over, and your child also contributes, we promise that you will be left with art worthy of the kitchen wall!
Paw Molds 
This is perfect for more craft-oriented kids (and parents who don't mind a little mess – do they exist?). All your child has to do is take a sizeable amount of play-doh or regular dough, flatten and shape it into a thick block-like structure, and have the pet put their paw on it till their paw gets engraved. The child can do the same with their hands. Once the dough hardens, it can be decorated, painted, and inscribed with dates and other cool designs.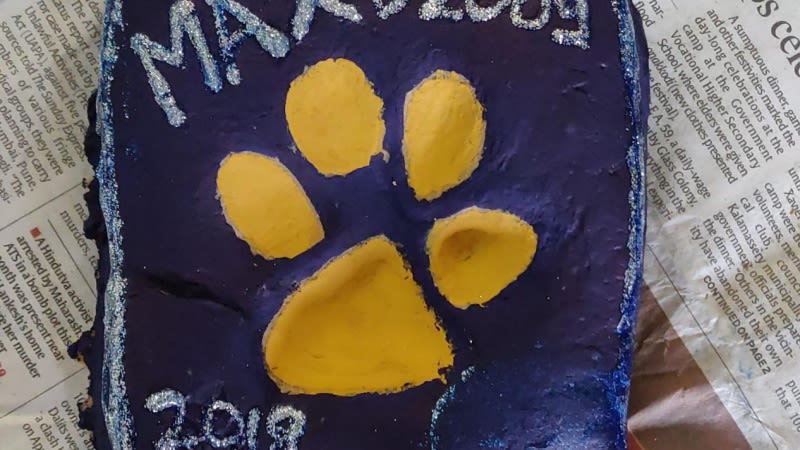 These activities will engage your kids and pets simultaneously, probably for long enough to attend that Zoom meeting that could have just been an email. If you have already seen these on social media, take this as the final sign to actually try them out!