Welcome to the first part of the series of book suggestions covering different single mom themes and issues! 
Mom-children storybooks are not difficult to find, but it can get hard to choose with the wide range of options available.
We are recommending 4 books that represent four distinct themes, with love and care.
And That's Why She's My Mama
Author – Tiarra Nazario
Age Group – 1 to 7 Years
This book purely focuses on how much a mom does for her child, written from the child's perspective. Every page features a different mom-child duo and one activity that they do together, whether it's cooking, going to the park, and other activities that every child will identify with. 
The most beautiful part of this book is the diversity it puts across in its representations of the mom-child on every page, thus also showing adopted/mixed-race child-and-mom pairs without highlighting that in the book's text. This makes the text achieve the goal of relating to the child, and the images ensure that every child and every diverse mom-child relationship feels represented.
Author – Emma Dodd
Age Group – Up to 3 years
This cute book about a mama wolf (jury is still out on whether we actually know it's a mama wolf) and her cub hones in a singular sentiment – the parent feeling complete after they have a child, and how she wants only the best things and experiences for her little one. She reminds her baby that they will always be a team.
Any kid wanting to see the bond with their parent manifested through rhymes, fun illustrations, and animals will love this book!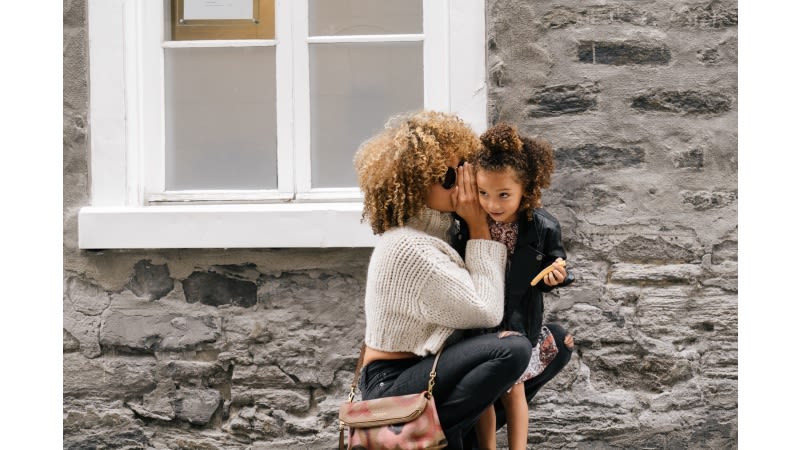 Author – Rose A. Lewis
Age group – 3 to 6 years
This book is an ode to all single adoptee mothers out there who go through every kind of obstacle to finally meet their adopted baby. Their unconditional love for the child transcends any "conventional" norms of parenthood. Here, she hopes that the biological mom knows that her child is now safe and will never forget where she came from.
This book is suitable for kids adopted by single mothers to understand that they are not alone. It delicately takes them through the process of being in an orphanage/hospital and then into the arms of their non-biological mom and how precious those moments are. 
Author – Ambry L. Ivy and Taylor Ivy
Age group – 6 and above
This book is all you will need if your child has the question "where is my dad?" lingering in their mind. It provides the perfect introduction to this delicate topic, especially if your child somehow feels responsible for their dad not being present. 
With colorful illustrations and thought-provoking but easy-to-understand content, the inspiring message passed on is that their happiness doesn't lie in the kind of family structure they have. It also provides a helping hand to the kid as they wade through the emotions of understanding why their dad is gone.
The best part of this book is a page on affirmations that allows the child to fill in sentences that will comfort them whenever they feel low about not having a dad!
Part II and part III cover some books on single motherhood, but for you!