The past year has seen kids take to technology faster than ever (for obvious reasons!). If your kid has picked up on making Instagram boomerangs or has at least filled your camera roll with pictures of their favorite plant or pet, maybe it is time to nurture their photography love!
No, we know what you're thinking. 
They said they wanted to play the guitar, but the instrument now is silent and lonely as it gathers dust in the attic.
Or they said they wanted to become a painter, but the jumbo paint sets you got are still in the original packaging.
 
Helping your child develop a hobby can be a bit of a hit-and-miss. This is why we are providing you with this list of 6 books that are cheap, fun, and informative, and even if it finds its way to the reject pile later, you won't feel the pinch!
This part deals with 3 books that are about appreciating photography perspectives and finding the "picture-worthy moment" in any place: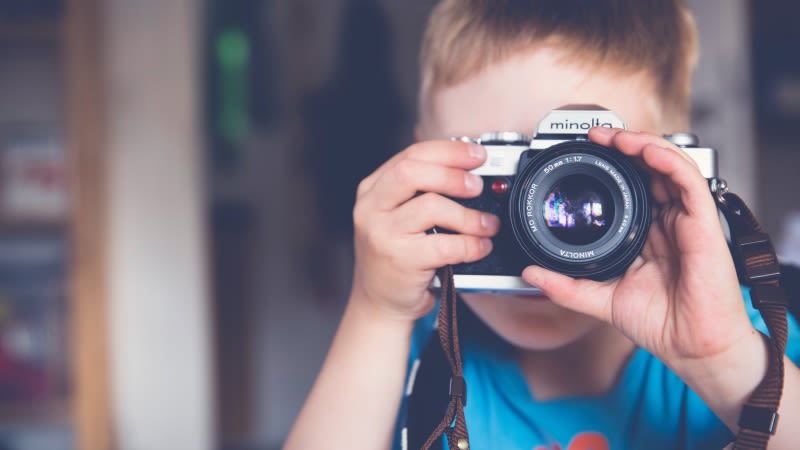 '
Price (paperback): Around 3 dollars
Reading age: 8 to 10 years
Author: Anne-Laure Jacquart
In the most fun way possible, this book teaches your child that you will find something worth taking a photo of no matter where you are. Your child doesn't need to go to a mountain or a pretty lake or a beach to get good photographs. It's all about perspective, and that's what this book highlights– how to find the extraordinary in mundane settings.
Best of all, this book has easy child-friendly language and is so jam-packed full of information that it can be a source they can go back to for years.
Price (hardcover): Around 11 dollars
Reading age:Â Â 10 to 13 years
Author: Joel Meyerowitz
This beautiful book is more for pre-teens and teenagers. It is all about telling a story. Telling a story through your camera, your angle, and your surroundings. Telling the story in a way that your photograph truly transports a person. This book, written by an award-winning photographer, is a commentary on a series of photographs. It explains the elements the photographer tried to capture, the story behind the photo and basically encourages the reader to understand the various aspects at play in the photograph.
Price (hardcover): Around 15 dollars
Reading age: 8 to 14 years
Author: Michael Ebert and Sandra Abend
If you have an old digital camera lying around, this book would be perfect for your child.  It will teach them everything they need to know on how to operate a digital camera. This means going way beyond the basics and clicking photos as magnificent as the ones given in this book as inspiration. The authors make it a point to provide plenty of examples for each concept they explain. The straightforward language will ensure your child's curiosity gets piqued without them feeling overwhelmed.
So this is the end of Part I, with book recommendations that are chock-full of photography knowledge in kid-friendly language. Check out Part II, where our recommendations focus on photography books that are less theory-based and are all about fun projects and activities!